FACILITIES

An open front-desk lobby
A bright, open lobby exuding the warmth of wood and bathed in natural light.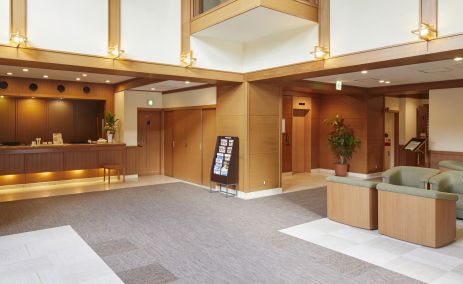 Attentive service
We will help ensure that you have a comfortable stay in accordance with a motto that exhorts us to provide attentive service, such as by arranging parcel deliveries, car rentals, and taxi rides. Please feel free to ask our front desk staff for assistance that might make your stay a better experience.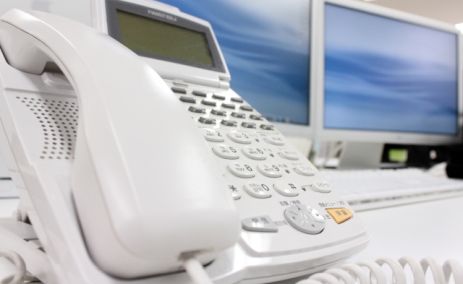 Coin-operated laundry
We have coin-operated laundry space on 2nd floor for long-stays. Vending machine is next to laundry.
Laundry detergent

50 yen

Washing machine

300 yen per use

Dryer

100 yen per 20 minutes*

Automatic vending machine

soft drinks and alcohol
*Bills can be exchanged for coins at the front desk on the first floor.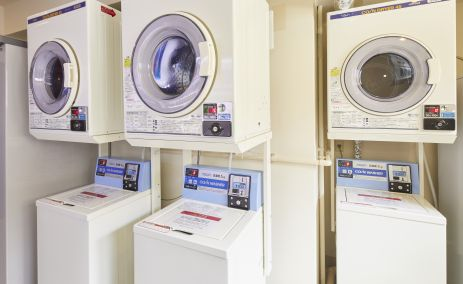 PC corner
Computers that are freely available 24 hours a day are set up on the first floor. Perfect for researching in advance of a business trip or for sightseeing purposes.
Personal computer

Free of charge

Printer

10 yen per page Ask at the front desk if you would like to make use of this service.
*We ask that you refrain from using this service for extended periods of time to accommodate as many other guests as possible.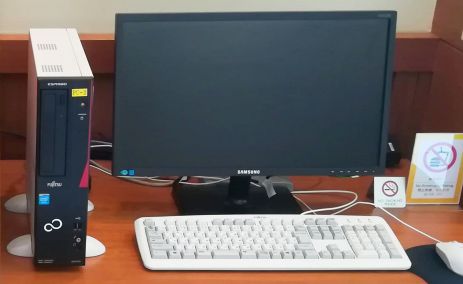 Agaiteeda, an Okinawa-style izakaya
Agaiteeda is an Okinawa-style izakaya located on the first floor of the hotel where our guests can savor Okinawan cuisine. You can, of course, comfortably dine alone in the dining area or with family members in our tatami room.